About Us
Since its launch in 2004, Arcana has established itself as a successful entertainment company. Producing engaging storytelling with compelling art, Arcana is an innovative leader in the development of intellectual properties across all platforms.
Arcana's library of wholly owned intellectual properties contain well over 5,000 characters that transcend gender, age, and cultural and geographic boundaries. Arcana owns one of the world's largest libraries of graphic novels. In 2012, Arcana opened an animation division to develop and produce it's content for all platforms including film, television, direct-to-home and digital media. This extension of our comic book characters has provided new merchandising vehicles across all retail product lines.
By combining our commercialization strategy with our extensive storytelling, packaging, and corporate management abilities, we seek to build a strategically diversified and profitable character-based entertainment business. Arcana has the experience of animated production, a top notch team to execute a plan and is a Canadian company that receives tax credit benefits for content production as well as research and development.
Sean Patrick O'Reilly
CEO and Founder

Sean's passion and energy have driven the vision behind Arcana studios. Sean continues to push the limits of storytelling by using a trans-media approach to adapting stories into a variety of entertainment mediums. He's won the Top 40 Under 40 award from both the city of Vancouver and on a national level. His original creations include Kade, The Gwaii, Clockwork Girl, Pixies, Mighty Mighty Monsters, the Lovecraft trilogy, and Steam Engines of Oz to name a few.
Michelle Meyers
EVP of Business Affairs

Michelle is responsible for producing Arcana's animated series and features and all sales at Arcana. She develops and maintains Arcana's business relationships, as well as ensure that all day-to-day tasks are completed such as payroll, contracts and even shipping. She has four amazing children aged 4 to 9, all of which are union actors in Vancouver with recurring roles.
Adam Barnick
Head of Production

As Head of Production, Adam brings his experience working in American film production as well as post production to the table, supervising film deliveries and editing a diverse array of long and short-form projects for the company. As a lover of comics and genre cinema, Adam is excited to continue to help push Arcana's live-action and animated films forward.
Reanna Cameron
Head of Sales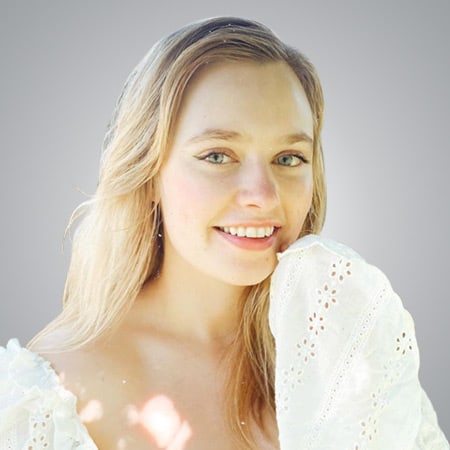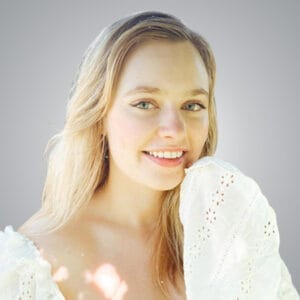 sales@arcana.com
Reanna assists in many aspects and stages of production at Arcana. She studied Drama and Psychology at York University in Toronto, where she discovered her passion for film. She has been fortunate enough to have worked in a variety of creative positions on a multitude of different media projects, from casting to coordinating to writing. She enjoys traveling and has lived in England and Australia. She now lives in Vancouver where she enjoys yoga and exploring new places in her home city.
Amanda Spinosa
Executive Assistant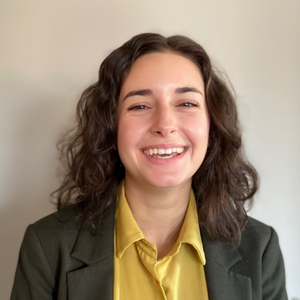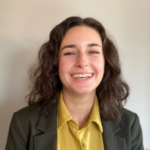 asst@arcana.com
Amanda Spinosa is the Executive Assistant at Arcana. A lover of film and theatre since day one, Amanda holds her diploma in Musical Theatre from Capilano University. Amanda has knowledge and experience in many different aspects of the industry both behind and in front of the scenes – whether it be stage, screen, or voiceover. In her spare time, you can find Amanda teaching singing lessons, hiking, or planning her next travel destination!
Lauren Gillies
Head of Development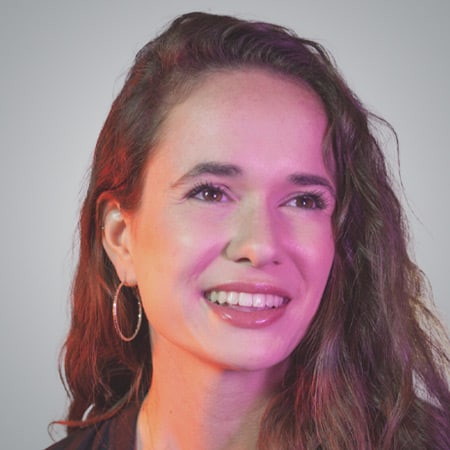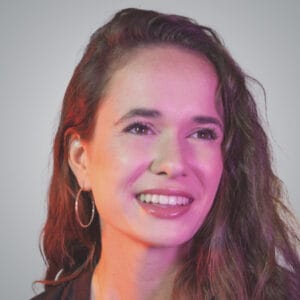 development@arcana.com
Lauren began her career as a production assistant at OUTtv, and has since worked for Odyssey Media, Omnifilm Entertainment and, most recently, as the Head of Video Production for Bear's Blooms. In 2018, she received her Master's Degree in Documentary Media from Ryerson University. In her spare time, Lauren enjoys photography, hiking, and watching movies.
Notable Awards & Achievements
Arcana remains independent of major entertainment studio affiliation and has been awarded the Digital Readiness Grant from BCFilm, a development fund from Telefilm, the Digital Springboard Program for NMBCA as well as the following:

Current Productions include Panda Vs. Aliens, which is a partnership with Stan Lee's POW! Entertainment, as well as Hallowaiian: Adventure Hawaii with London's SC Films.
Past Productions include Gale Ann Hurd ("Walking Dead", "Terminator) on Gearhead, Doc Wyatt ("Napoleon Dynamite") on 100 Girls, JC Spink ("The Hangover") on Continuum, Alexandra Milchan (Sylvestor Stallone's "Headshot") on Blade of Kumori, Hans Rodinoff and Hollywood Media Bridge (Lost Boys: The Tribe) on Raise Kane, Scott Milam (Mother's Day) on Gauze, Ben Magid (Hack/Slash) on Trout, Jar Productions ("Hidden Howie) on Philosopher Rex.
Address:
 #101 – 2544 Douglas Road
Burnaby, BC
V5C 5W7 Canada
Arcana Newsletter
Get the latest Arcana news right in your inbox, You can unsubscribe at any time!